3 prenatal visits prior to birth
Birth Plan consultation
In-person support during your active birth until 1-2 hours after baby's birth
1 postpartum visit after birth
24/7 hour on call birth doula support from 36 weeks until your baby is born
Unlimited phone and text support
One Free pregnancy/parent book of your choice
     COST: $700
3 prenatal visits prior to birth
Birth Plan consultation
In-person support during your active birth until 1-2 hours after baby's birth
2 postpartum visits after birth
24/7 hour on call birth doula support from 36 weeks until your baby is born
Unlimited phone and text support
Birth ball at 36 weeks (sign-out)
Two free pregnancy/parent books of your choice
One 30-minute Maternity Reiki session
     COST: $800
3 prenatal visits prior to birth
Birth Plan consultation
In-person support during your active birth until 1-2 hours after baby's birth
3 postpartum visits after birth
24/7 hour on call birth doula support from 36 weeks until your baby is born
Unlimited phone and text support
Birth ball at 36 weeks (sign-out)
Three Free pregnancy/parent books of your choice
One 30-minute Maternity Reiki session
COST: $900
After the initial interview and contract signing, we will meet for three prenatal birth planning appointments, assistance with your birth plan, labor and delivery support, and one postpartum appointment.  I look forward to joining you on your birth journey!
50% is due when you book to secure your due date. The remaining 50% should be paid by 37 weeks.  Payment plans available.
The DONA philosophy states, "A doula for every woman who wants one."  I believe that a healthy community starts with birth and will provide services at a reduced cost (sliding scale) when possible. To determine where you fall on the scale, please see the "Green Bottle" description of personal finances. (Worts & Cunning Apothecary, The Sliding Scale: A tool for economic justice.).
If the birthing person cannot financially afford a doula, support and services will be provided free of charge.
The support of a postpartum doula can provide support in the delicate time after your baby is born.  I am excited to provide you with postpartum doula support in these important days and weeks following delivery. If it's not medically related – I'll do it!
A few things include:
Help with the emotional and physical recovery after birth
Light housekeeping so that the family does not feel overwhelmed
Assistance with newborn care such as diapering, bathing, feeding and comforting
Sibling care
Meal preperation
Providing evidence-based information on all things newborn/postpartum
Promoting self-care
Referrals to local resources
Unlike the birth doula rates, postpartum service is an hourly fee. The rate is $25.00 per hour. A minimum of four hours is required.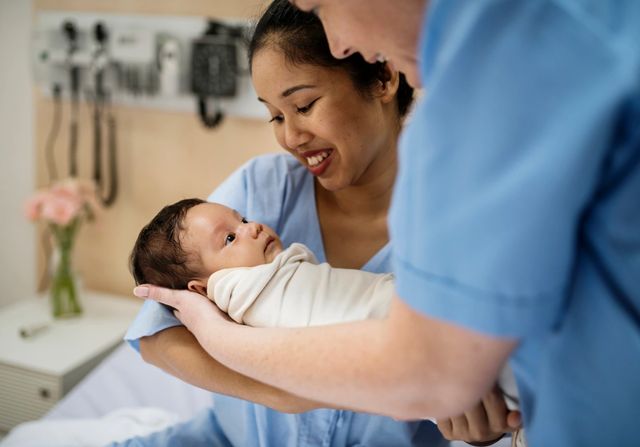 As a doula, I am invested in the needs of the women I serve and place great emphasis on the postpartum recovery and healing period. It is a critical time for support as you reclaim your body during the transition from pregnancy to parenting.
Everything that your baby requires before birth is produced by or travels through your placenta. It is a bountiful reserve of hormones and nutrients that connects you to your child. After the birth of your baby, through placenta encapsulation, you can nourish your own body from the same rich supply.
What is Placenta Encapsulation?
Placenta encapsulation is the process of cooking, drying, and encapsulating the placenta to be taken as a homeopathic by new mothers. Many women experience postpartum depression but are limited in the treatments or medications they can take when nursing. Placenta encapsulation offers a woman the option of using a natural substance created by her own body. Placenta encapsulation works because instead of experiencing the sharp hormonal change, the mother is able to ingest the hormone-rich placenta (namely rich in CRH hormone, which causes baby blues), which counteracts the possibility of depression.
Women have reported having more energy, healing faster, and experiencing an improved state of mind.
Reduced fatigue
Increasing milk production
Shortening healing time
Preventing postpartum depression
Restoring a more balanced function
Providing an overall feeling of wellness
Traditional Chinese
Medicine (TCM)
In this method, the placenta is steamed with the world's highest quality therapeutic-grade doTERRA essential oils using ginger, lemon, frankincense, and myrrh before dehydrating. The purpose is to enhance its warming properties and help your body use the beneficial properties of the placenta in a deeper way. TCM kills  bacteria and reduces the risk of spoilage. However, there is concern about the degradation of the hormones when cooking the placenta.
Raw Dehydrated Method is the most common method of placenta encapsulation.  It involves slicing the placenta while fresh and raw and dehydrating it immediately. Clients who choose this method more consistently report increased energy as the number one benefit. It is widely held that the hormones are more likely to be bioavailable when the placenta is processed raw.
You may choose to have part of your placenta's maternal side sliced for immediate raw consumption. Women who ingest some placenta raw either in tea, tucked in the cheek, or in a smoothie report less postpartum bleeding and a faster milk supply. You may choose to have part of your placenta sliced and set aside for you with either of the above processing methods
Placenta Encapsulation service includes:
Placenta pick up from the hospital or home within 6 hours of baby's birth
Proper storage container of placenta pills
Instructions for proper handling and storage of finished placenta pills
Instructions for pill consumption and dosage
Placenta tincture
Placenta print
Placenta cord keepsake 
The service is provided for a fee of $250. A non-refundable deposit of $50 is required at contract signing. The $200 balance must be paid upon delivery of the capsules.  
The highest standards of cleanliness and sanitation is maintained throughout the process to include blood-borne pathogen controls and safe food-handling, OSHA compliant standards. 
The perk at Dignity Doula is you will have access to a Reiki 1 Practitioner! Maternity Naturopathic Reiki is a source of care and love for the birthing person and the growing baby and offers energy healing and relaxation during pregnancy.  Maternity Reiki sessions are available in the comfort of your home for clients and non-clients alike.
Reiki is a Japanese technique for stress reduction and relaxation that also promotes healing. It is administered by "laying on hands" and is based on the idea that an unseen "life force energy" flows through us and is what causes us to be alive. If one's "life force energy" is low, then we are more likely to get sick or feel stress, and if it is high, we are more capable of being happy and healthy.
The word Reiki is made of two Japanese words - Rei, which means "God's Wisdom or the Higher Power," and Ki which is "life force energy." So, Reiki is actually a "spiritually guided life force energy."
A treatment feels like a wonderful glowing radiance that flows through and around you. Reiki treats the whole person, including body, emotions, mind, and spirit, creating many beneficial effects that include relaxation and feelings of peace, security, and wellbeing. Many have reported miraculous results.
A research study at Hartford Hospital in Hartford, Connecticut, indicates that Reiki improved patient sleep by 86 percent, reduced pain by 78 percent, reduced nausea by 80 percent, and reduced anxiety during pregnancy by 94 percent.
Hartford Hospital, Integrative Medicine, Outcomes, https://hartfordhospital.org/services/integrative-medicine/patient-support/outcomes.
In 2009, The Center for Reiki Research completed the Touchstone Project, which summarized Reiki studies published in peer-reviewed journals. The 25 studies examined were further evaluated to determine the effectiveness of Reiki. The conclusion states: "Overall, based on the summaries of those studies that were rated according to scientific rigor as "Very Good" or "Excellent" by at least one reviewer and were not rated as weak by any reviewer, 83 percent show moderate to strong evidence in support of Reiki as a therapeutic modality."(8)
The Center for Reiki Research, Touchstone Project, Conclusion,
http://www.centerforreikiresearch.org.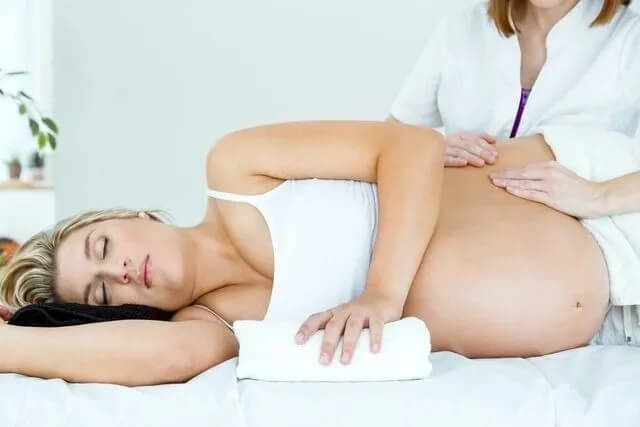 $40 - 30-minute session
Reiki sessions will not exceed 30 minutes on the birthing person.